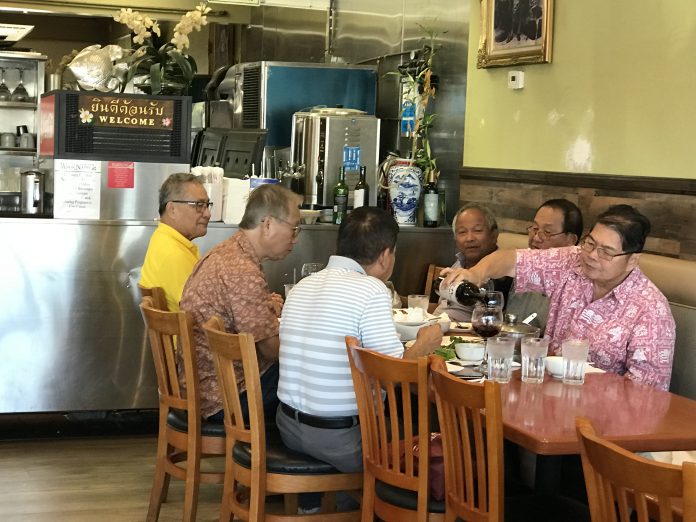 Orange County Restaurant Week wrapped up recently.
And you know what's too bad?
Not a single Westminster or Garden Grove eatery is participating in the annual event.
Not Pho 79, not Uncle Pete's Cafe, not the Luxe Buffet, not Brodard Chateau?
Meanwhile, more than 25 of the 125 restaurant that are participating are from Newport Beach. Most others are from Huntington Beach and Costa Mesa.
There's traditional American food, Mexican food, Mediterranean food, fusion, Italian, Chinese, you name it. But there's not a single pho joint on the vaunted list, nor anything else from our area.
That should change next year.
Memo to event organizers: Look around Westminster. We've got great food, too.
Memo to Westminster Chamber of Commerce: Make it happen!
***
The city is still accepting applications for spaces available for craft, food and commercial vendors at this year's Spring Festival hosted by the City of Westminster.
The event will be held from 9 a.m. to 3 p.m. on Saturday, April 13 at the Westminster Civic Center.
The event will also feature a pancake breakfast hosted by Project S.H.U.E., live entertainment, delicious food, a youth art contest, displays and equipment from police and fire departments, children's activities, and a visit from the Easter Bunny.
The Wylands Foundation Clean Water Mobile Learning Experience will be featured. This is a one-of-a-kind, hands on, interactive exhibit highlighting the important function of watersheds.
For more information, or to receive an application packet, call the Community Services and Recreation Department at 714-895-2860 or visit www.westminster-ca.gov.
***
I received an anonymous voice-mail last week about the Herald-Journal's story about Police Chief Ralph Ornelas getting put on administrative leave. He's being investigated for possible policy violations, according to city officials.
The caller asked the obvious question: What kind of policy violations?
Unfortunately, city officials are not doling out details, citing an ongoing investigation into a personnel matter.
So if the caller is reading this, please know that we're trying to get more information, and when we do, we'll report it.
Thank you as always for reading.
Brady Rhoades is the editor. He can be reached at brhoades@localnewspapers.org.
Photo by Brady Rhoades