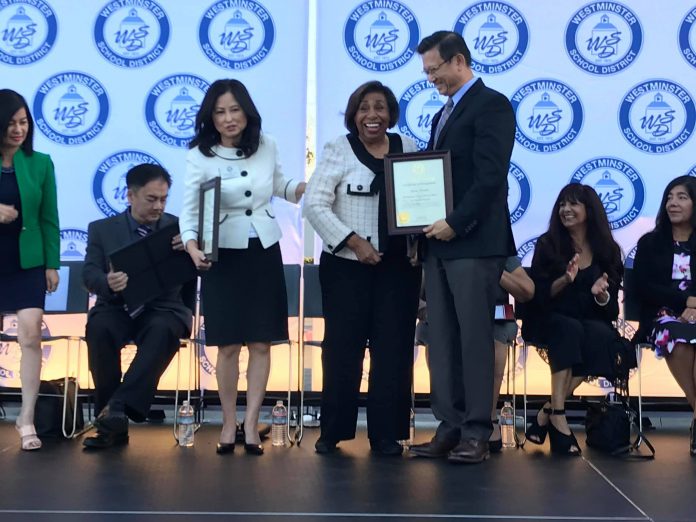 Last week, Orange Count Supervisor Andrew Do, who represents District took part in the dedication ceremony of the Westminster School District office to La Familia Mendez, who won the landmark case: Mendez, et al v. Westminster School District of Orange County, et al.
The Mendez case paved the way for desegration of California schools and, ultimately, Brown v. Board of Education, which integrated.
Do is on the far right in the photo.