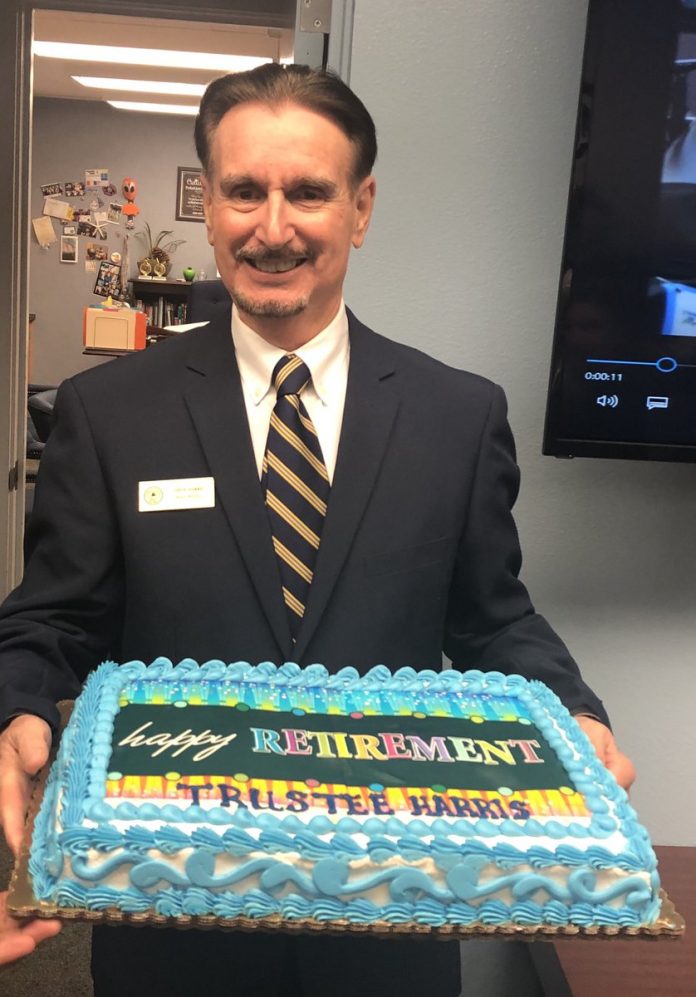 By Loreen Berlin
Steve Harris, longtime activist with Temple Beth David Synagogue in Westminster, has worn another hat for years.
Make that two hats.
Teacher and school board member.
Harris retired as a teacher for the ABC Unified School District in 2012. After that Centralia School Board Trustee, and after seven years in that job, he's retiring.
"My true focus as an educator and board trustee was to confirm our district: the schools, classrooms, principals, teachers, students and curriculum and to help and allow them in whatever was needed in any and-every way possible for growth and improvement," said Harris.
Harris said after 45-years with two school districts, he has decided to take some time to himself and for his wife and be a "real" retiree.
What will retirement mean?
For one, the Buena Park resident will stay active with Temple Beth.
Then there's the fact that he and wife NAME are huge Los Angeles Dodgers fans. In fact, they've a mini-Dodgers musuem at home. Harris also has TWO children (both university professors) and he plans on spending time with his two pugs.
"My wife and I will head out to visit a variety of the 50 states of our nation and other nations," he said.
Harris has been an active member of Temple Beth David since 1992.
During his time on the Centralia School Board, Harris is credited with Centralia schools being named Gold Ribbon Schools, Distinguished Schools, one Title I Achieving School, and all eight schools received honors from the California Business for Educational Excellence. In addition, the district received the CSBA (California School Boards Association) Golden Bell Award for its Neighborhood Resource Center.
"Steve Harris has been an ambassador for the district and as a retired educator has always been an active participant in our school events," said Centralia School District Superintendent Norma Martinez. "His dedication to our district will be greatly missed."
Courtesy photo
Steve Harris plans on enjoying his retirement as an educator, and staying active with Temple Beth Synagogue in Westminster.