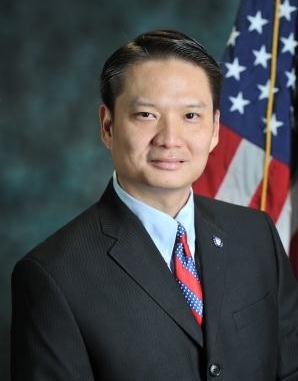 By Brady Rhoades
City Council meetings of late have turned acrimonious, with council members going at it on the dais.
The issue?
Councilman Tai Do's proposed ethics reforms. Do wants to put in place measures — including training — that make council members' code of conduct transparent to the public and compliant with state ethics laws.
Do, who was elected in November 2018, says the council should institute new policies after what he calls years of corruption at City Hall.
Mayor Tri Ta, Councilwoman Kimberly Ho, Councilman Chi Charlie Nguyen and other council members — with the exception of Sergio Contreras, who supports Do — say the policies are unnecessary; council members are already transparently in-line with state ethics laws.
Further, some have accused him of grandstanding — and hindering the council's ability to tackle pressing issues.
Do declined to comment, though he said he would be willing to meet and discuss the issue later this week.
Councilman Charlie Nguyen said he is out of town and would comment ASAP, but at press time, he had not made a statement.
Mayor Ta did not respond to a request for comment.
Do has cited a 2016 legal claim by former police chief Kevin Baker. In the claim, Baker described rampant corruption at City Hall; he said City Council members had tried to use the Police Department's code enforcement team to exact revenge on political opponents. He also said some council members were enriching themselves by using city resources for personal profit.
The city has denied Baker's claims. Baker received a settlement of $500,000.
Meantime, City Council meanings have gotten ugly.
Do, a Long Beach police officer, has taken Councilman Nguyen to task, publicly, on a number of fronts, including stating that he was tracking his attendance at community events. Nguyen responded by saying he did not need Do to police him.
Councilwoman Kimberly Ho has threatened Do with a defamation lawsuit.
The City Council meeting scheduled for April 10 was cancelled.
Coincidence?
Tune in…
Brady Rhoades is the editor. He can be reached at brhoades@localnewspapers.org.
Photo courtesy Long Beach POA