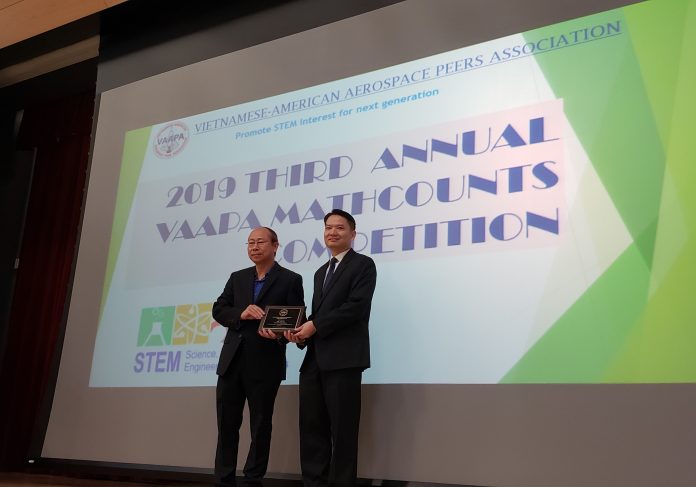 Westminster Mayor Tri Ta was recently recognized for his support of the annual Mathcounts competition organized by the Vietnamese American Aerospace Peers Association (VAAPA).
VAAPA aims get youth interested in STEM (Science, Technology, Engineering, Mathematics).
Most of the participants are students from Westminster and some are from nearby cities.
"I will continue to work with the school districts to promote this competition and make it known to more students in the coming years," said Mayor Ta.